Fred Turoff –
Program Director
​Former head coach of men's gymnastics at Temple University 1976-2017, now assistant coach at Temple; NGJA and FIG judge; member of US National Team 1969 & 1970; inducted into USAG Hall of Fame in August, 2009.
Tom Elder –
Coach of levels 8+
Tom earned his Master's degree in bioethics at Univ of PA. He has been a men's program director at Woodward Gymnastics Camp 2012-2018. Prior to coming to Philly, he coached at Gymnastics World in Broadview, OH, Flytz gymnastics in Cuyahoga Falls, OH and New Bern Gymnastics in New Bern, NC. Tom works with level 8 and above.
Walt Kenney

 – 
Coach of levels 4, 6 & 7
Walt graduated from Temple U in 1982. In his senior year he was 2nd all-around in the EIGL. Walt has much experience, having coached at both John Pancott Gymnastics Center and Upper Merion Dance and Gymnastics Center prior to joining PBG. He works mainly with levels 4 & 6, plus pre-school.
Antonio Almeda-Lopez – 
Coach of level 5
Antonio is a recent graduate of Temple University. He's now a grad student at Philadelphia College of Osteopathic Medicine, and also works as a research associate within the Temple University Hospital Emergency Department.  Antonio works primarily with level 5.
Eric Heller –
Coach of levels 1-3
Eric is a West Chester U student who previously coached at Precision Athletics and Tumble Kids Gymnastics. He works with levels 1-3.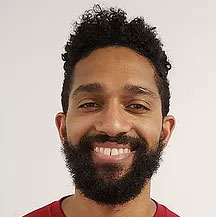 Douglass Johnson –
Coach of 
levels 1-3
Douglass is a former national competitor for both Michigan and Southern California United. He moved to Philadelphia recently, and we're glad to have him join our staff. Douglass works with levels 1 and 3.
Lauree Kracht Katz – 
Coach of levels 1-2
Lauree is a former elite gymnast at the Parkettes National Gymnastics Training Center.  Currently, she is a Physical Therapist and is happy to be back in the sport.  Lauree helps coach the level 1 and 2 gymnasts.